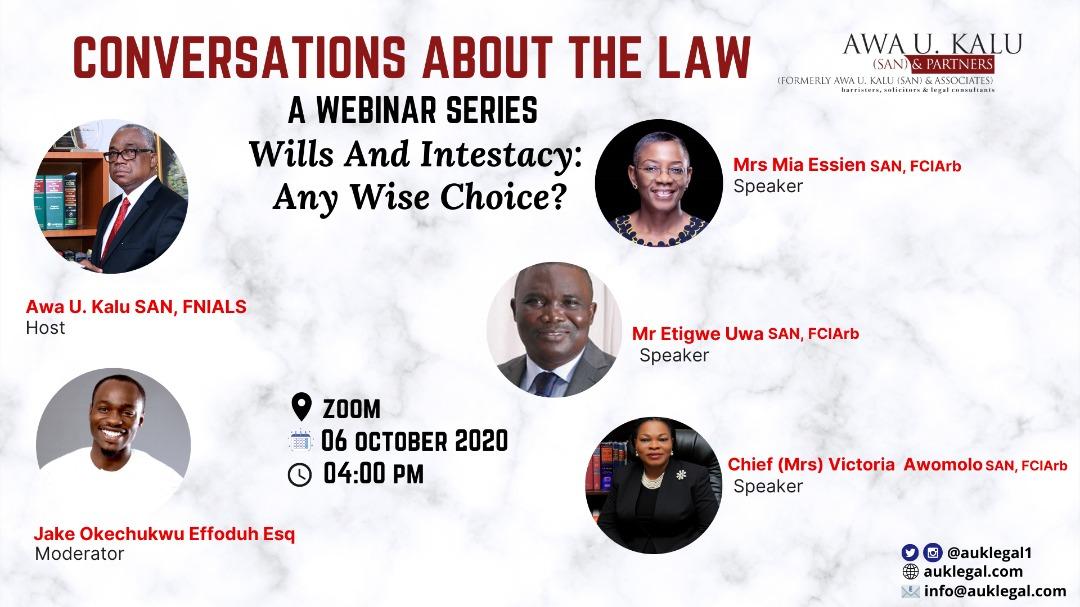 Our honourable speakers are:
1.  Mrs Mia Essien SAN, FCIArb
2. Mr Etigwe Uwa SAN, FCIArb
3. Chief (Mrs) Victoria Awomolo SAN, FCIArb
It will be hosted by our Managing Partner Awa U. Kalu SAN, FNIALS and moderated by Jake Okechukwu Effoduh Esq.
Please note that limited spaces are available.